SGI est une usine qui vise la qualité et le custome' s satisfaction est notre priorité. Comme un machine CNC en aluminium fabrique de de service, nous nous efforçons d'être le meilleur à pièces de machines CNC, soudage service, injection d'investissement et plus encore. Vous pouvez choisir noir/transparent/blanc anodisé pour votre service de machine CNC.
Nous assurons tolérances les plus strictes et des résultats précis sur toutes les tailles du CNC machine service de concept, prototype, à la production si les pièces de machine CNC sont simples ou complexes, juste pour vous fournir des pièces de machines de qualité constante, toujours.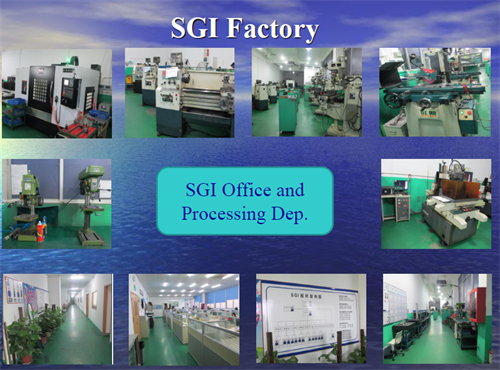 1. info principal pour le service de machine CNC
Measuring equipment

CMM, spectrograph, precision plug gauge, gauge block, digital outside micrometer, outside micrometer, digital caliper, inside micrometer, inside dial indicator, dial indicator, and so on

Application

Mechanical components for engineering and construction, machinery, and other industries.

MOQ

No



2. Metal traitement disponible pour le service de machine CNC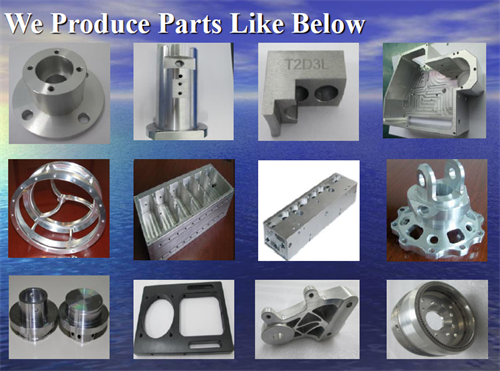 3. nos autres pièces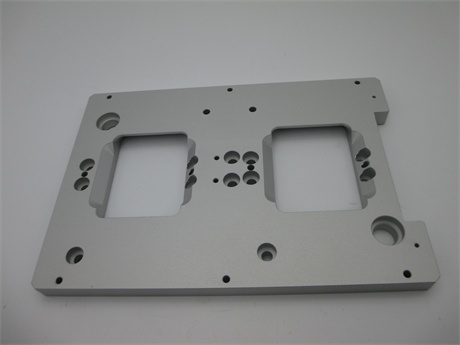 4. tolérance pour le service de machine CNC
De simpl est à une précision de +/-0.005mm.

5. fichiers formats acceptés lorsque les clients nous envoient des dessins
3D : Pro/E. UG. MasterCam
2D : AutoCad
Format de fichier accepté : .igs .prt .stp .x_t .dxf .dwg .pdf .jpg .tif .jpg .bmp .doc .xls.
6. équipe de SGI QC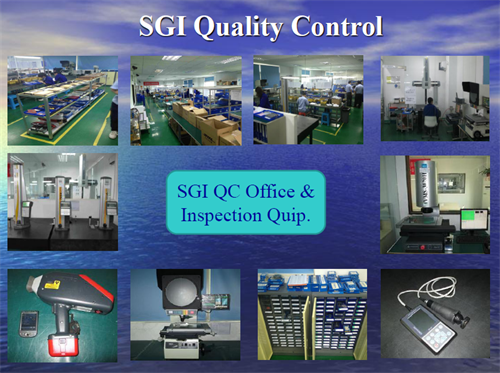 7. livraison service machine CNC
DHL, FedEx, UPS pour petits kilos (2 - 3 jours) ; Au bord de mer pour gros kilos (30 jours).
Groupes de Produits : Pièces d'usinage CNC